Here lies some spooky rocks that have been hidden in the Tri-Cities but also in Victoria, BC. Two of my favourite things. Halloween and painting rocks.  Can you name all the characters?  
---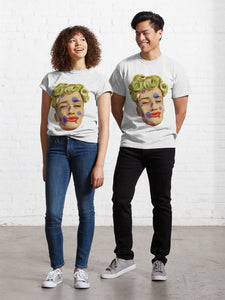 New stuff on Redbubble Party Monster is my favorite. Culkin too https://www.redbubble.com/shop/ap/110549956
---
• kissarmy • painttherapy
  A friend of mine came to me and said "Can you turn this into Gene Simmons?" "I'll do my best". This was a tricky little project, layers and layers of black and metallic silver. Long nights and a steady hand were not always easy to come by. I'm pretty happy with how he turned out. I used Crayola magic air dry clay to create the wings and the tongue. With all acrylic paint. Growing up my dad was a huge kiss fan, so this was a close to the heart project for me. As well as a challenge, that...
---
  It's the design that started it all, well the remix anyways. The original hangs on my wall above the mirror in the hallway. I painted this zanoskull on a piece of cardboard in my living room many moons ago. While designing I had no idea I would create a character and take it on many adventures. It started with a dream of designing skateboards. That's what Zanoskull was originally designed for. Still to this day, a dream of mine. From there it blossomed. I stripped down the human to the bones. For Zanoskull is not about death but about...
---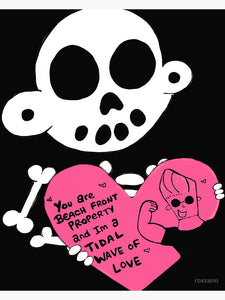 https://www.redbubble.com/people/roxzano